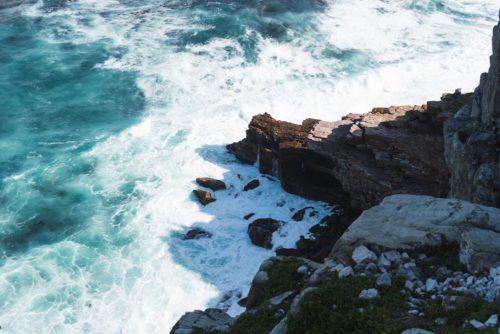 All good things must come to an end.
Okay… in this case, the "good thing" that is version 2 of the App47 App Store is actually being replaced by an even better thing–version 3!–but nonetheless, we are still phasing out version 2 early next year. Like we said: all good things must come to an end.
As we mentioned last week, 2020 will be the last full year for version 2 of the App47 App Store. As time and updates to version 3 have come along, the difference between version 3 and its predecessor has grown greater by the day. As we anticipate taking version 2 offline and moving to a full rollout of version 3 for all of our customers, we thought that now would be a great time to review what makes the latest version of our App Store so good.
Initially, version 3 of the App47 App Store started out as a UI update. In listening to customer feedback, we found that many of them wanted more ways to customize their App Store deployments. That's exactly what they got with V3; new ways to sort and feature apps, more options for customizing the App Store itself, and more convenient onboarding are just a few of the things we added in the first few rounds of updates.
Then came a mixture of UI features and security features that were designed to make self-service easier. Prior to this update, users often had to contact an admin when they had questions. While that works fine for smaller deployments, it quickly gets tedious in larger organizations where bigger groups of people are being served. We streamlined the onboarding process, gave users the ability to manage their own PIN codes and devices (rather than contacting an admin for help), and improved the support ticket process. Almost instantly, we heard positive reports from customers whose employees were happy that the entire process had gotten much easier to manage.
Perhaps the most substantive updates that have made their way into version 3 of the App47 App Store are the various security features we've added along the way. A streamlined UI is great, and the ability for users to self-manage is nice, but if the platform isn't secure, you're going to have problems. Security has always been a focus here at App47, but the evolving threat landscape–from jailbroken devices to key logging to network attacks–has led us to hone in even more on ensuring our platform remains secure. We've found that MAM deployments are a great way to maintain security without the hassle of MDM, and our customers like the flexibility that MAM provides, especially compared to some of the other more restrictive options.
Now, with the launch of Group Containers–which greatly streamlines the onboarding experience, while also heightening security–we feel that version 3 of the App47 App Store presents the full package. What started as a UI update evolved over time into a comprehensive platform update touching every corner, from onboarding, to user experience, to security. We're proud of what we've built with the latest version of our platform, and our customers who have made the switch couldn't be happier.
Next week, we'll continue our series on V3 by highlighting the update process for current customers–so stay tuned! And if you're reading this and aren't yet a customer, contact us today to learn more about how App47 can help your business. We'd love to chat.
—
Photo by Matthieu Joannon on Unsplash