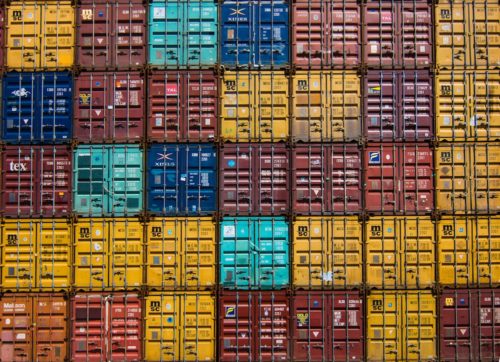 We are happy to announce that as of last weekend, Group Containers are now live.
You may recall our blog series about Group Containers earlier this year. While we recommend checking out that series if you'd like a deep dive into the feature, the key takeaway is that Group Containers offer increased security and testing, and most importantly, much easier onboarding.
Especially for non-technical users, App47's "normal" onboarding procedure can get a little confusing. Group Containers make that a non-issue. All you have to do is install the container, authenticate via SSO, and you're in.
An additional advantage to the Group Container feature is that it replicates an MDM-style onboarding process in a BYOD environment. As users have turned away from MDM deployments–they don't often want to give up that level of control anymore–organizations have been looking for ways to streamline processes that were once unique to MDM environments. Onboarding with Group Containers is extremely easy, and doesn't require technical expertise.
We've seen this exact dynamic in action in our clients' organizations. For example, a new client in the medical space uses apps to track trends in data across a widespread geographical area.
When they started, everything was deployed via MDM. We got our app store up and running in their environment, and are deploying via Group Containers. This way, they get the ease of onboarding and administrative control like they would with an MDM, but without the need for users to give up total device control. (The nature of their project makes that proposition difficult.)
In that client's case, the mix of contractors and regular employees would make an MDM deployment tricky, but easy onboarding is key to getting the program up and running quickly. Group Containers are a perfect solution for them, and we're already seeing great results with our deployment thus far.
Whatever your situation, you would probably benefit from the streamlined onboarding approach that Group Containers offer. We're happy to have this feature live on our platform. If you'd like to discuss how best to utilize this new approach in your organization, contact us today. We'd love to hear from you!
—
Photo by Guillaume Bolduc on Unsplash