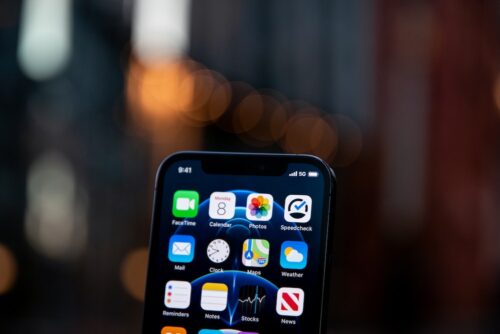 We've talked before about how one of the best ways to future-proof your business is by embracing enterprise mobility, and it turns out that that advice is only getting better by the day.
As it turns out, the rollout of 5G seems likely to make enterprise mobility an even better strategy for businesses of all shapes and sizes.
Let's start with 5G itself: 5G smartphones nearly quintupled their market share from 3% of total U.S. mobile phone sales in January 2020 to 14% in August, and consumers are growing more interested in 5G phones as prices decline, according to surveys from last fall. At nearly 100 times the speed of 4G, 5G presents incredible opportunities for connected devices, the Internet of Things, and of course, increased productivity in the enterprise.
As writer Joe Fizor explains in an article he wrote for TechRadar last month, 5G connectivity seems poised to make an impact on enterprise mobility while also bringing major benefits to remote workers.
As Fizor explains, the biggest benefit of 5G is likely to be seen in increased bandwidth and throughput for users. The ability to transmit large amounts of data faster–without a WiFi connection–will let employees complete tasks quickly and efficiently, regardless of whether they're in the office, at home, or in the field. Of course, the increased bandwidth will also provide companies new opportunities to assess connected devices that help streamline manufacturing processes, in-store customer service, and any number of other tasks.
While we disagree with Fizor that an MDM solution is the best way for organizations to take advantage of these new capabilities (we think that MDM is too restrictive, and that an MAM solution can provide many of the same benefits with a better user experience), we agree with his general conclusion that 5G provides an exciting outlook for the future of enterprise mobility. Essentially, the increased bandwidth, speed, and availability of 5G will provide even more opportunities for companies to take advantage of mobile work opportunities.
Even if we disagree with Fizor about the best way to manage enterprise mobility, we agree with him that the increasing prevalence of 5G is yet another reason to continue to strengthen your enterprise mobility strategy. For those businesses that have robust enterprise mobility plans in place, 5G presents a terrific opportunity to continue capitalizing on the benefits. And for those that don't have strategies in place, these new technological advances will likely mean falling farther behind.
So: what are you waiting for? Want to learn more about how to take advantage of new advances in technology to strengthen your enterprise mobility strategy? Contact us today! We'd love to hear from you.
—
Photo by Frederik Lipfert on Unsplash