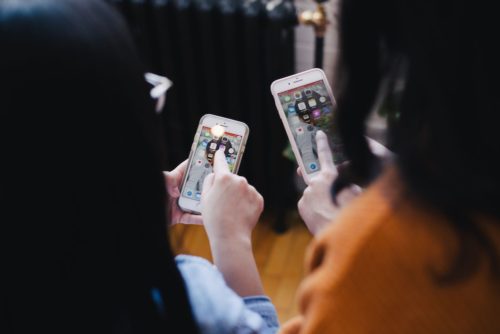 We've spent a lot of time the last few weeks talking about different work-from-home strategies, and other ways for businesses to keep the train on the tracks as the world tries its best to combat the recent coronavirus pandemic.
You may have noticed a common thread throughout all of our posts to date: mobile apps are a key part of the solution. Though not the only solution, they help keep employees connected and dialed-in even when they aren't in the office.
As it turns out, we aren't the only ones who think this.
According to a recent article in Mobility Management Solutions Review, a proper enterprise mobility strategy "ensures that every employee is on the same page and has the necessary technologies to work out of the office for extended periods of time."
To do that, author Daniel Hein offers three recommendations:
Embrace a virtual workforce. While the amount of remote work your employees are able to do will vary by location, there's no doubt that remote work is a good decision for as many people as you can allow to do it, at least for the time being. A robust enterprise mobility strategy is central to executing this properly.
Establish solid communications. When employees aren't in the office, you need to keep everyone in touch with one another. Enterprise mobile apps that enable instant messaging or video conferencing are a key part of tackling this critical issue–so be sure your employees have access to all of the tools they need.
Secure your devices. Finally, Hein smartly recognizes that security is especially important when all of your employees' devices are going to be located outside the office. You have many options here (an enterprise app store-based approach like App47 included), but regardless of your approach, security is paramount.
His tips are good–and not just in the bad times.
Whether you're talking about the current front-and-center issue of the novel coronavirus, or future possibilities for business interruption, the key takeaway here is that a robust enterprise mobility plan will help you weather the storm.
As we've seen, in regular times, a strong enterprise mobility policy will help make employees more productive. And, it just so turns out that it has the added benefit of keeping your employees connected in the face of an unprecedented business disruption.
Want to learn more about how App47 can help your business develop its enterprise mobility plan? Contact us or set up a demo today. We'd love to hear from you!
—
Photo by You X Ventures on Unsplash