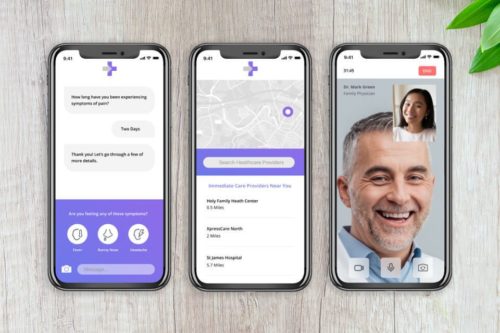 Promoting better communication between squad leaders and their soldiers. Managing employees inside a 16,000-person organization. Contact tracing in the middle of a pandemic.
What do all of these things have in common? They're all accomplished using mobile apps.
Ever since the invention of the smartphone (incidentally, around the same time we launched App47), businesses have been finding new and innovative ways to utilize mobile apps to help better manage employees, streamline tasks, and make it easier for employees to work in and out of the office.
One of our favorite things to watch at App47 is the myriad ways our clients (and others in the industry) utilize mobile apps to help them run their businesses more effectively. Recently, they've also been using mobile apps to streamline tasks that once were entirely limited to the office. And, a few days ago, we stumbled across yet another great example of someone building a custom mobile app to change the way they work.
Foxbox Digital, a digital design firm whose services include mobile app design, recently published a blog post describing how they worked with an enterprise healthcare company to build an AI mobile telehealth app.
Like many other businesses, the healthcare organization found itself forced to change the way its employees worked as the pandemic progressed. Most importantly, they needed a good way for their patients to safely and securely receive care remotely.
Working with the healthcare organization, Foxbox put together an app that combines a number of useful features, from an AI-based symptom checker, to a video chat function for virtual doctor visits, to payment and insurance capabilities. Take a look at the blog for a full list of the app's many impressive features.
Clearly, the app itself is impressive. But what's always most impressive to us is just how capable mobile apps can be. Using hardware that's now in almost everyone's pocket, companies are continuing to develop mobile apps to solve problems ranging from leadership management to telehealth. None of what Foxbox did would have been possible without smartphones or a robust mobile app management solution, but thanks to mobile app technology, their client is able to remotely connect patients to essential services, no matter where they are.
As you skim through our blogs from the last few weeks, we encourage you to think outside the box regarding what could be possible in your organization with the right mobile app management solution, and of course, the right mobile apps. If you'd like to learn more about your many options, contact us today. We'd love to hear from you!
—
Photo: Foxbox Digital