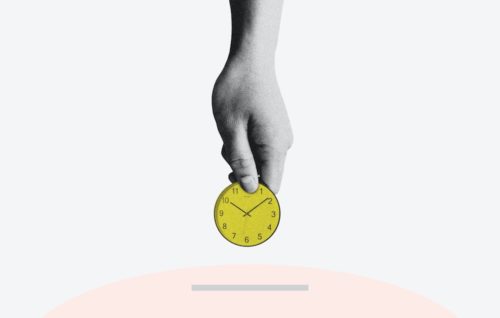 Worried that your mobility management solution is out of date? You should be.
Writing for Mobility Management Solutions Review, tech writer Daniel Hein walked through just that issue, detailing four signs that your mobility management solution may be out of date. This is good information, of course, because as Hein states, "legacy mobile device management solutions aren't enough anymore." A current solution is critical to your organization's success.
So, as you evaluate your own mobile strategy, here are Hein's four signs your mobility management solution is outdated:
You're stuck with a mobile device management solution. Red flag number one: if you're married to an MDM as the sole solution for managing mobile devices and apps, you're missing out. Newer, less restrictive (but still equally capable and secure) approaches are much better.
Your solution isn't compatible with the latest devices. It's simple: if your solution isn't compatible with the latest devices and operating systems, you're missing out, and potentially looking at a security risk as well.
Your solution isn't flexible enough. As your company changes, so should your mobility management solution. If your provider isn't flexible, you likely won't be able to accommodate changes to your businesses (and employees) as they continue to evolve over time.
You don't have a picture of mobile user experience. Finally, does your mobility management solution provide a clear window into how your employees actually interact with your devices and apps? If not, good luck getting the most out of the apps you're putting so many resources towards.
As always, we recommend checking out the full article if you're interested. (The rest of the author's posts, many of which are also about enterprise mobility, are definitely worth a read as well.)
But in reading the list, there are a few key takeaways. The first is that, as we've been saying for years, MDM is an unreasonably clunky and invasive solution to a common business problem. App47's group containers enable similar levels of security to MDM without the hassle to your end users. So, if you're using an MDM, it's probably time that you think about making the switch.
The second takeaway is that user experience ought to be a central focus of your mobility plans. The ability to understand what your users are doing, receive feedback on what they like and don't, and ultimately, quickly make tweaks to your apps, is critical if you want your employees to actually use the apps that you provide. At the end of the day, if your employees don't like using the solutions you provide, you'll obviously never see any of the benefits.
And finally, flexibility is key. Working with a company like App47 that is able to quickly respond to your concerns and integrate your feedback into future iterations of the product is the best way to ensure that you have a workable mobility management solution for many years to come. In fact, many of our most popular updates have come as a result of customer suggestions, so we're always happy to work with our customers regarding how they think our platform could be better.
So: is your mobility management solution out of date? If it is, contact us today or request a demo of App47. We'd love to talk with you about our offerings, and most importantly, how we can work together to ensure you have what you need not just now, but in the future as well. Don't hesitate to reach out!
—
Photo by Morgan Housel on Unsplash