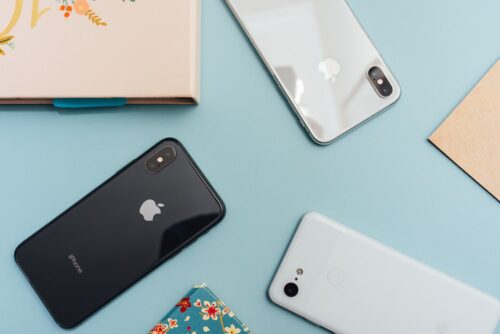 Despite what you may think, it isn't too late for your company to get into the enterprise mobility game. But understanding the difference between MDM and EMM is critical to making sure that you choose the right solution for your business.
In a new article for TechRadar, industry writer Stefan Spendrup mulls the difference between enterprise mobility management more generally, and legacy solutions like mobile device management.
According to Spendrup, increasing rates of mobile work, growing industry sophistication, and wider adoption of mobile devices are all increasing the urgency for companies that still do not have robust enterprise mobility strategies in place.
As Spendrup notes, "MDM has been around for almost as long as mobile devices have," but it just hasn't grown in sophistication as our usage of our mobile devices has done the same. Managing mobility at the device level these days is clunky, and generally, an MDM solution just isn't going to provide the level of support that most businesses today need at their disposal.
More comprehensive EMM solutions (App Store and MAM-based solutions are included in this umbrella) give, as the author notes, "complete visibility into a company's mobile fleet." That visibility is needed in today's sophisticated environment, and also does not come with the same kinds of device limitations that an MDM does. And as the need for a robust mobility solution grows, your business ought to make sure that you're using the right tools for the job.
Of course, we're no strangers to the "MDM vs. EMM" topic here at App47.
Just last week, we reviewed a survey that revealed that a large number of IT administrations (many of whom use an MDM solution) don't feel they have the right tools to manage mobility issues as they come up. A couple of years ago, we broke down the differences between MDM, EMM, and UEM solutions, noting that while MDM is indeed secure, that security often comes at the expense of user experience. And a few weeks ago, we talked briefly about why an MDM solution probably isn't right for most businesses as 5G technology continues to advance.
Are you sensing a theme here? While we are grateful for the foundation that MDM set for the industry–we probably wouldn't be here today without it–when compared with other EMM solutions, like App47's MAM/App Store approach, these days, we think most businesses can do better than a straight-up MDM option.
In reading this recent TechRadar article, we're happy to see Spendrup come to much the same conclusion. An MDM is better than having no enterprise mobility solution in place, but there are many better options out there for today's companies.
Reading all of this and not convinced? Connect with us today! We'd love to talk in more detail about the differences between MDMs and other solutions (like ours), so don't hesitate to reach out. We'd love to hear from you.
—
Photo by Arnel Hasanovic on Unsplash