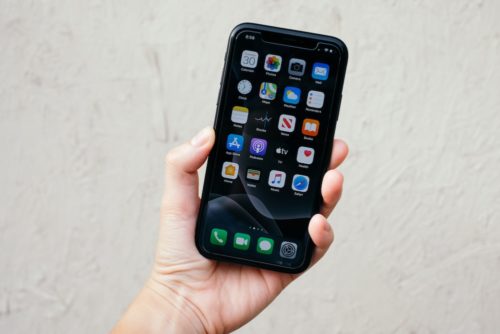 If you've spent any time whatsoever on our blog, you'd know that we constantly sing the praises of mobile apps.
And it makes sense: the whole reason we founded App47 in the first place was to connect businesses with then-nascent mobile device technology.
As today's workplace technology has continued to evolve, it's only become more important for companies to embrace mobile apps. But don't just take our word for it!
In a recent article for Forbes, contributor Ben Kerschberg describes 4 critical reasons to build enterprise apps. We think they're worth sharing. Here's why Kerschberg thinks mobile apps are so important:
They increase employee productivity. According to Kerschberg, mobility "results in (i) increased throughput (as measured by sales), (i) less inventory, and (iii) fewer operational expenses." And while these metrics are obviously targeted at a specific segment of businesses, we've seen time and time again that employees are more productive when companies have a robust enterprise mobility system in place.
They empower field workers. This is something we've talked about before: no longer tethered to outdated desktop devices, employees with targeted mobile apps at their disposal are empowered to work outside the office. Kerschberg's salesperson case study in the full article is a great example of how access to real-time information via mobile app helps employees be better at their jobs.
Apps are better than ever before. With regard to developing your own internal company apps, Kerschberg notes that the wealth of data at our disposal these days means that companies are better-positioned to make excellent, targeted apps. AI, advanced analytics, and big data breakthroughs all present tremendous potential in terms of new app development.
It's easier than ever to develop mobile apps. Finally, as Kerschberg correctly notes, it's easier than ever to develop new mobile apps in today's environment. Tools like App47 streamline the process–from development to deployment and beyond–enabling you to take the next step and quickly get your apps in the hands of your employees.
The entire Kerschberg article is worth reading, but if there's one key takeaway, it's that there's really no excuse for not deploying mobile apps in your workplace. Plus, with App47, you get an all-in-one solution that allows you to manage public apps and your own company-developed apps all in one place. For your employees and other users, it's a seamless solution that makes everyone more productive.
Mobile apps are here to stay. So: why not start building your own?
Want to learn more about how App47 can help your company take advantage of all that mobile apps have to offer? Contact us or schedule a demo today. We'd love to hear from you!
—