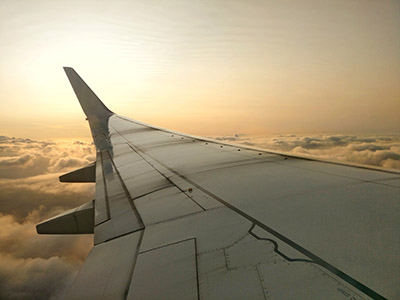 Our bags are packed and our tickets are booked. (Okay, so maybe our bags aren't packed just yet.) App47 is headed to San Diego!
From Sunday, September 16 through Wednesday, September 19, the California County Information Services Directors Association, or CCISDA for short, is hosting their fall conference in San Diego. We're pleased to say that we'll be tagging along for a great few days with IT directors, CIOs, and CTOs from a number of counties in California.
The conference provides the opportunity for IT stakeholders in leadership positions throughout California to share information and ensure they're up-to-date on all the latest goings-on in the government IT space.
Of course, no conference would be complete without a little fun and socializing. On Tuesday, the second-to-last day of the conference, CCISDA plans to host a dinner at Petco Park before watching the Padres face off against the Giants. We'll be hosting a happy hour before the ballgame and would love to see you there!
If you're planning to attend the conference, we hope you'll join us for drinks and some conversations about how App47 might be able to help you like we've already helped a major county in California. (More on that next week.) The drinks are on us, and we'll even be raffling off a scooter to one lucky attendee. We'll be at Charlie's Restaurant at the Town & Country Hotel on the 18th from 5 to 6pm.
We couldn't be more excited about our trip to San Diego–and not just because the weather's bound to be nicer out west than it is here at home! To get more information or to connect before the conference (and our happy hour!), contact Rob Manfredi by email (rob@app47.com) or phone (571.426.0354). See you there!