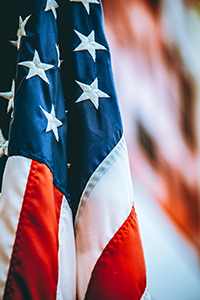 This coming Monday, our country will celebrate Veterans Day, honoring those who have served in the armed forces.
We'll skip the usual business and get right to the point: thank you to those of you who are serving or who have served our nation. It's because of your sacrifice that we're able to enjoy the freedoms we do, and we can't say thank you enough.
The team here at App47 has direct ties to many veterans–parents, in-laws, friends, colleagues. And of course, being in the D.C. area, we're never too far away from away from reminders of those who have given their lives in service of this country, and likewise, from reminders of the freedoms we enjoy thanks to those who serve.
On this Veterans Day, we encourage you to sit back and think for a moment about this veterans in your lives and their service to our country. From all of us here at App47, thank you.