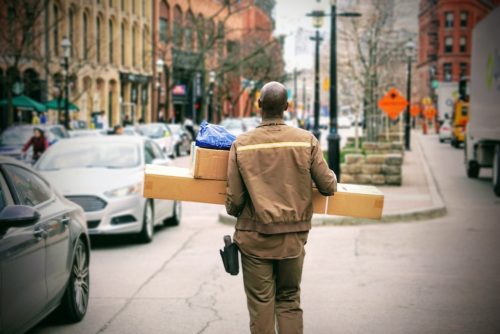 By now, we think it's safe to say that most white-collar workers utilize some type of technology in the workplace. Whether that's legacy technology like desktop computers, or newer but still ubiquitous mobile devices, or IoT equipment at leading-edge firms, our sense is that most people in a corporate setting use some kind of technology as part of their daily working responsibilities.
In blue-collar jobs, that same conclusion does not necessarily hold: a mechanic or electrician, for example, does not (for the most part) rely as heavily on technology to perform basic job responsibilities.
Of course, that doesn't mean that blue-collar workers are unfamiliar with technology. While they may not know the ins and outs of technology as well as their corporate counterparts, there's one area we're certain blue-collar workers know their stuff just as well as anyone else: mobile devices. With phones and tablets as widely-used as they are today, most workers are familiar with how to use them effectively–even if they aren't doing so as part of their regular job.
And, as Justin Lake described in an article for Inc. earlier this year, it may be time that you use that familiarity to your advantage. 
The workers that Lake calls in "invisible workforce"–workers who stock shelves, install equipment, make deliveries, etc.–are critical to keeping our economy moving. And yet, as employers ramp up hiring, or try to teach current employees new skills to do their jobs more effectively, they've found themselves limited by social distancing restrictions and challenges related to the pandemic.
Lake proposes that mobile training-on-demand apps are a great way to empower these employees, new and old. Despite blue-collar workers' general unfamiliarity with technology (especially compared to their white-collar counterparts), they are by and large familiar with mobile phones and tablets, which provides an exciting opportunity to train these workers at their own pace. As Lake mentions, that means that your "workforce can gain the skills required to perform their vital jobs without traveling or attending group training classes."
At App47, we recognize not only the potential that mobile apps hold for training your employees, but also the need for any mobile technology to be accessible to everyone–not just those who use technology every single day. Our transition to group containers earlier this year means that onboarding is easier than ever, which means that your mobile app system is easy for everyone to use, no matter the type of job.
Put another way, we love Lake's recommendation that companies use mobile apps to teach their blue-collar employees new job skills on the fly. In today's socially-distanced environment, the opportunity for employees to safely train at their own pace is essential, and is a great way for businesses to sharpen their workforces. How can your organization utilize mobile apps to better prepare your workers?
To learn more about how a mobile app management solution could help you sharpen the skills of your workforce, contact us today. We'd love to hear from you!
–
Photo by Maarten van den Heuvel on Unsplash