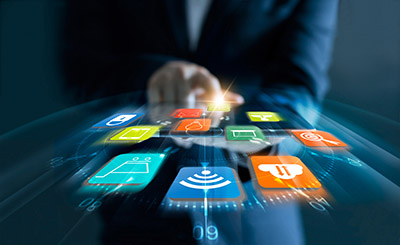 If you're anything like us, security plays a significant factor in the daily goings-on of your business. In this digital era, IT leadership–as well as everyday employees–needs to keep a keen eye on security risks and vulnerabilities, while also taking steps to ensure enterprise apps and data are secure.
As we mentioned at the end of last year, the movement away from MDM as the sledgehammer of choice doesn't mean that the enterprise is walking away from security. If anything, that shift means that folks are getting smarter and want more options to secure their data.
In this short series, we'll assess mobile app security in 2019, starting with where we are today, and leading into our thoughts on the near-term mobile app security roadmap, and what we think will be a game changer for App47 and the MAM market.
Without further ado, let's talk briefly about two key mobile app security features we have today:
Version management: You want your enterprise users to upgrade now, not tomorrow–whether that's because you want to patch a security vulnerability or don't want to support many versions. Unlike the consumer space where users can update at their leisure, App47 can force them to update their application as soon as your new build is active. The user isn't forced out of the app to do this; it all happens within the app. You can configure the message that is showed to the user, as well as how many times they're allowed to ignore the update message.
Authorized users: The App Store experience ensures that your end users are only able to download and install apps that not only run on their device, but that they are authorized to run in the first place. However, this is only the first step of app permissions. Once an app is installed, you may not want that user and/or device running it in the future. (This would apply if the employee leaves or moves to another division, for example.) When you want to prevent an application from being run on a specific device moving forward, App47 allows you to do just that. Within the App47 agent configuration, you can require that the agent verifies that the user and device are authorized to run–all at a set frequency. If the agent verifies and the user isn't authorized, meaning that they're no longer allowed to run the app on their device, you can choose to have the app terminate, or terminate and wipe the app data. While MAM cannot remove the application, we can certainly prevent it from running, and remove any sensitive data from the app.
While these features don't cover everything we do to keep your apps and data secure, they provide a great foundation for App47's mobile application management platform.
Tune in to our blog next week for a discussion of what's in our short-term pipeline–we think we have some exciting features in store! And of course, feel free to comment on what you'd like to see next from App47.