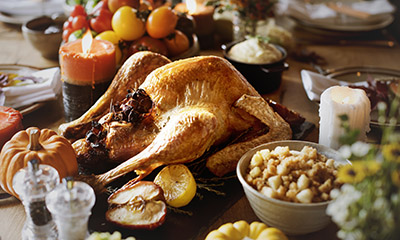 From all of us here at App47 to you: Happy Thanksgiving.
While we try always to be thankful, Thanksgiving is a particularly good time to be mindful and say thanks.
We're thankful first and foremost to our family and friends who have stuck with us on our journey here at App47. Running a business is no easy task, and we're grateful for the support our friends and family continue to provide each and every day.
We're also thankful for our App47 customers, who are so much fun to work with and who continually push and challenge us to move our platform forward.
We're thankful for our military service members, who protect us at home and abroad. We can't express enough how grateful we are for their being away from family so we can sleep soundly at night and be near our families safely.
Finally, as divided as our country seems these days, we're thankful that we still live in a country where we have the freedom to be different and express our opinions openly. That freedom has allowed us, among many other things, to take a risk and start this business and build it to what it is today.
This week, we hope you're able to take some time to sit back, relax, and be thankful for whatever it is in your life you're appreciative of. We know that's what we'll be doing.
Happy Thanksgiving.